Welcome to the roads of Manila
Click through to open up an interactive, animated map of traffic in Manila that demonstrates the potential of the Open Traffic platform.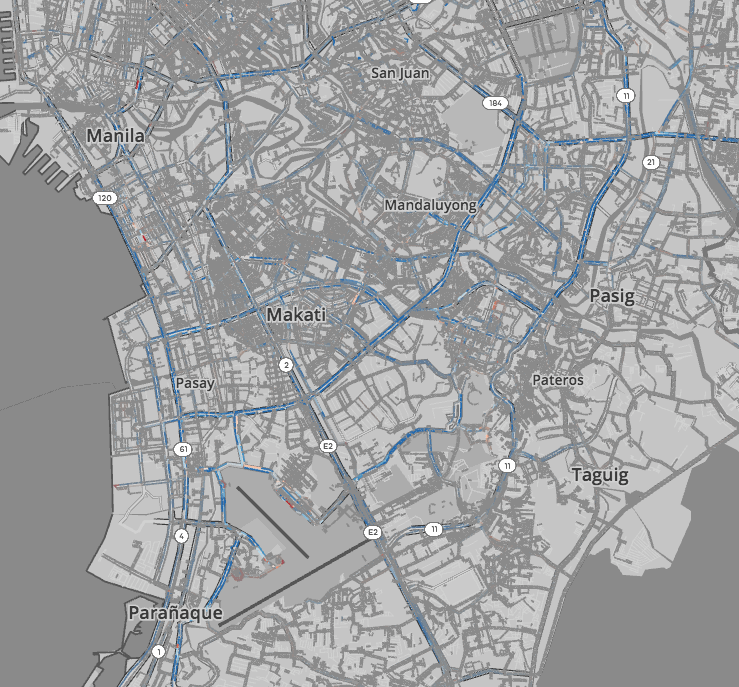 To fully view and interact with the map requires a browser capable of supporting the WebGL graphics rendering engine. Please use Google Chrome, Mozilla Firefox, Apple Safari, or Microsoft Edge. (Note that Microsoft Internet Explorer has incomplete support for WebGL, so we do not recommend it.)
For more information on Mapzen's involvement in Open Traffic, see our blog post and the World Bank's press release.